Cover photo by Sergio Santos @serg__geo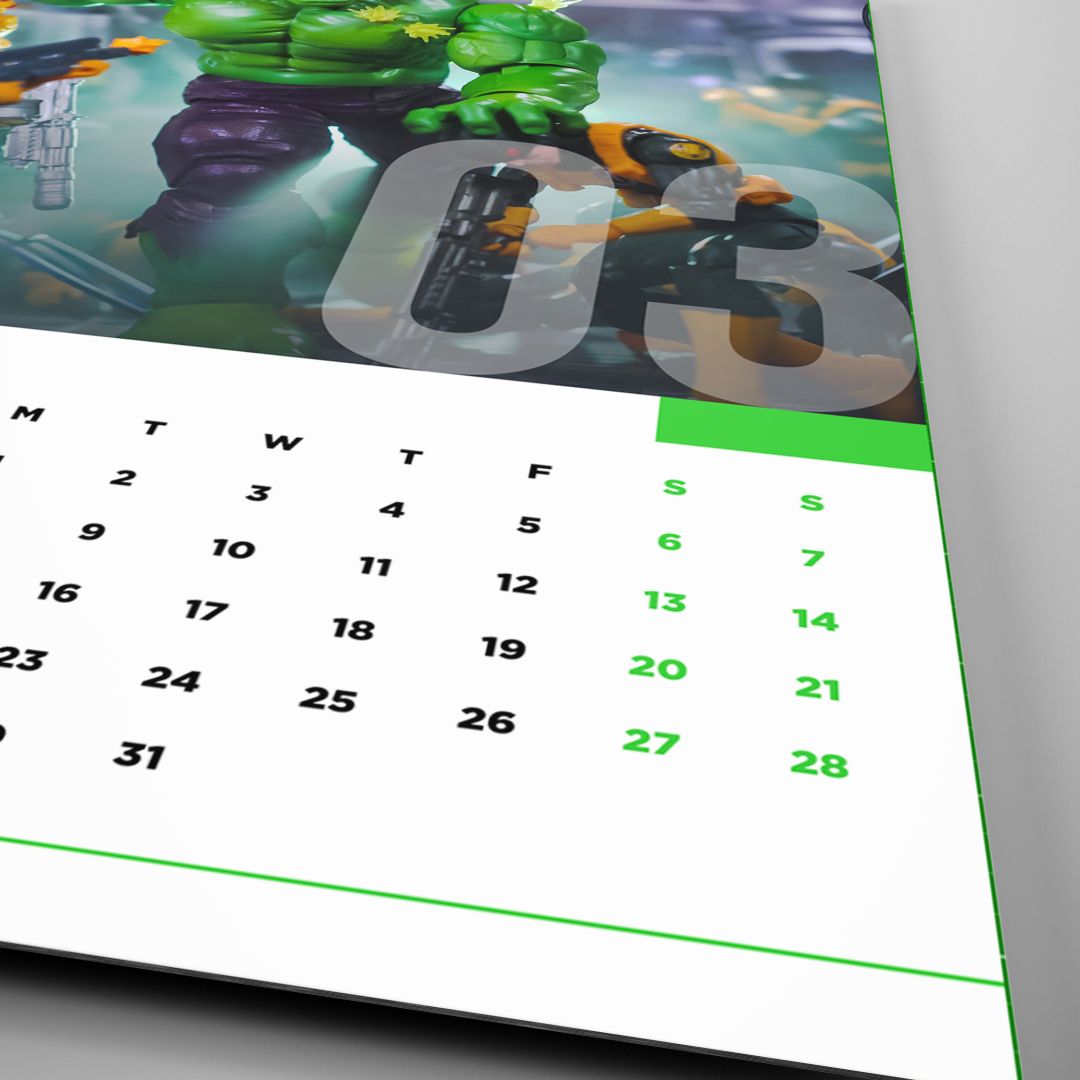 PREMIUM
LOOK & FEEL
This 11x17" wire-O wall calendar features 14 pages of epic toy photographer and is printed on 120 lb premium matte finish cardstock for a premium look & feel.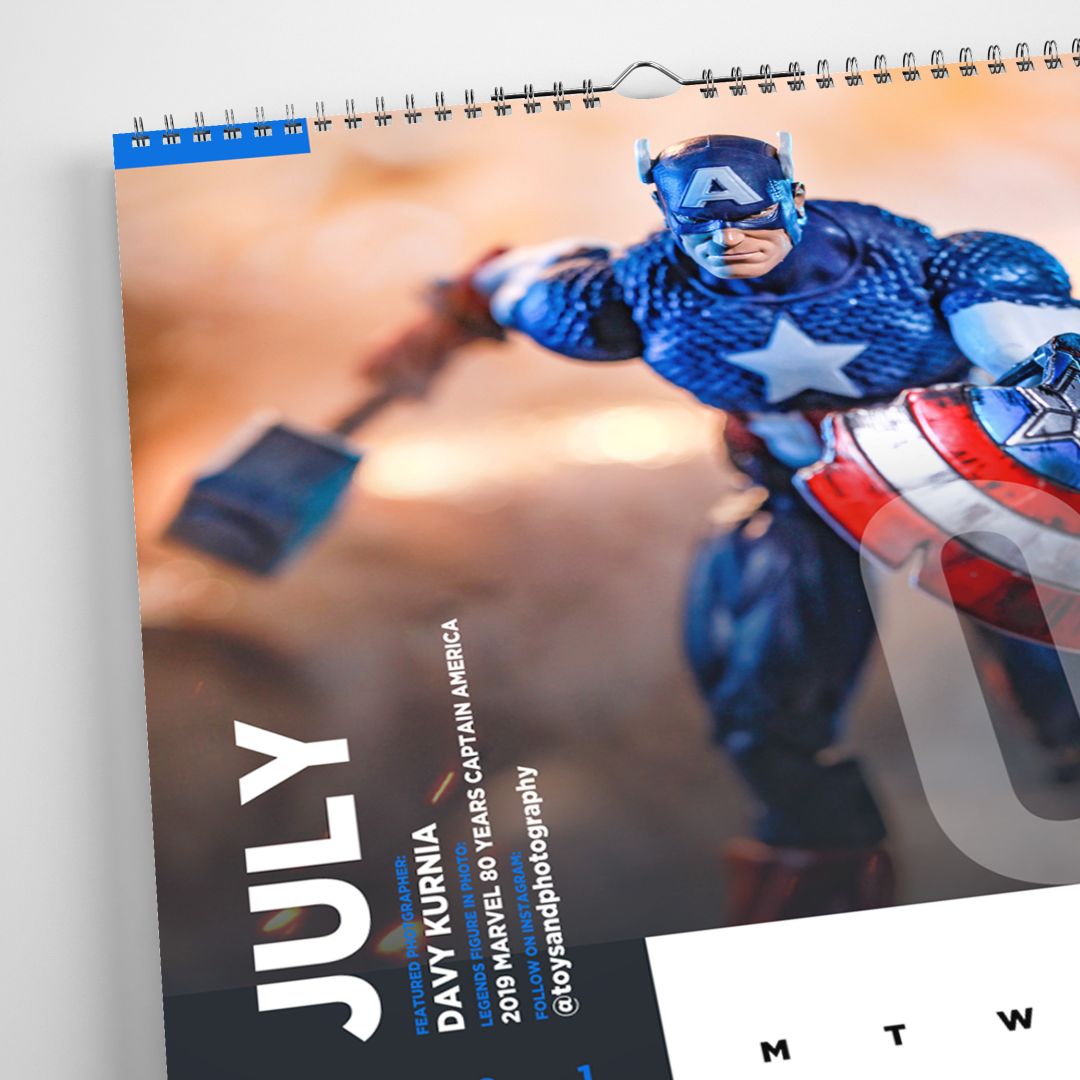 LEGENDARY
PHOTOGRAPHY
From month to month, The Legends Calendar features different characters shot by some of the best toy photographers in the action figure community.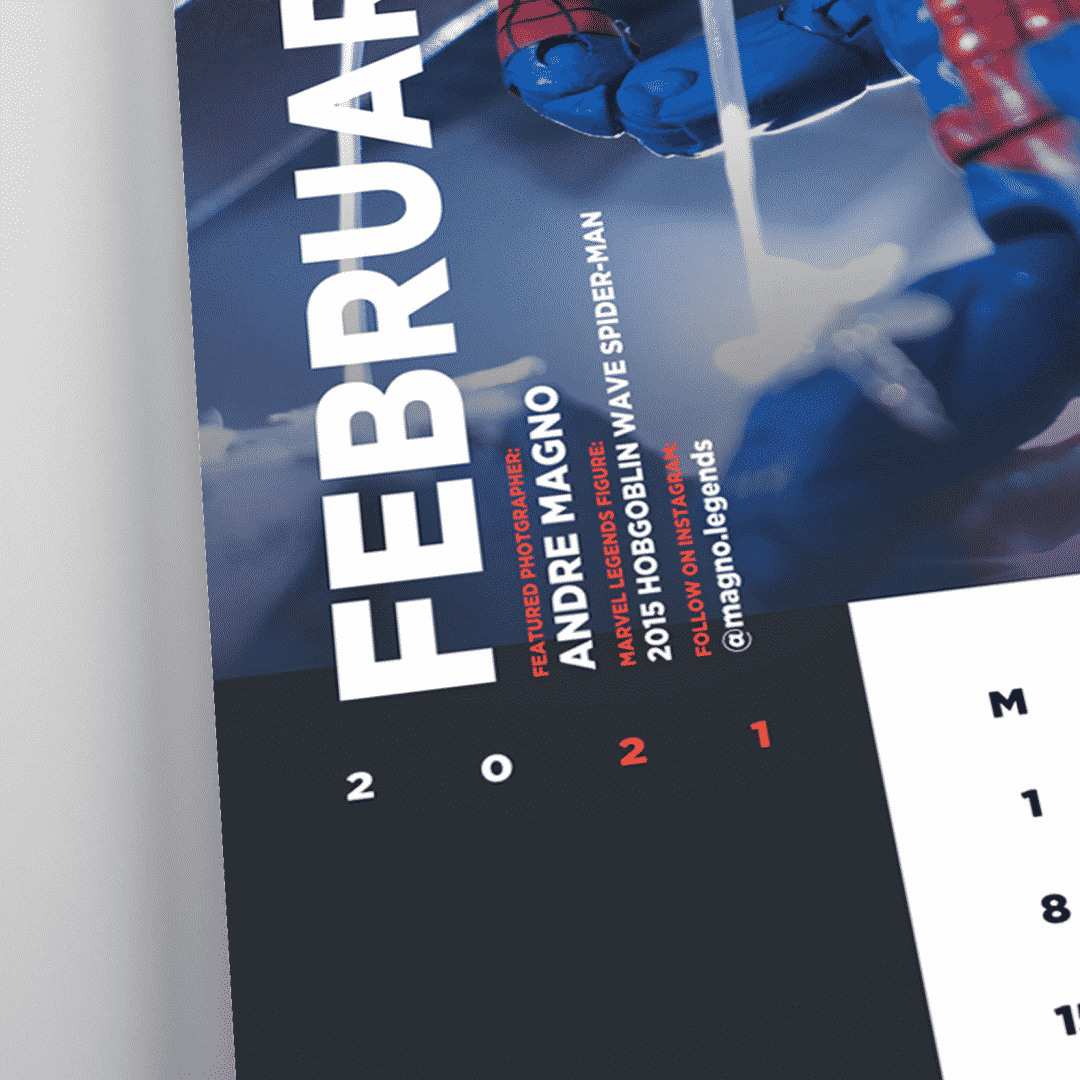 IT'S ALL IN
THE DETAILS.
Each photographer's name, Legends figure in the photo and the Photographer's Instagram information are displayed loud and proud each month.